Oh, sweet, sweet spring, hopefully you will join us soon! Here in the mid-west we tend to hibernate for a solid couple of months when winter hits. This sounds great at first, and it is, but after a while, you start to go a little stir-crazy! We get so many inquiries before the holidays regarding remodels. People have been sitting in their homes, staring at the walls, and dreaming about all that could be. Like any true romance, some days we love our homes, others, not so much.
Remodels can be incredibly involved to the point of temporarily moving out, or they can be pretty minor. After a few glasses of wine, and many months of pondering, a friend of mine finally made the call. "Kirsten – we need to do something to the bathroom."
They had been wanting to spruce up their powder bath for a while, but I think a combination of being cooped up and hosting the holidays was the perfect combo to finally pull the trigger.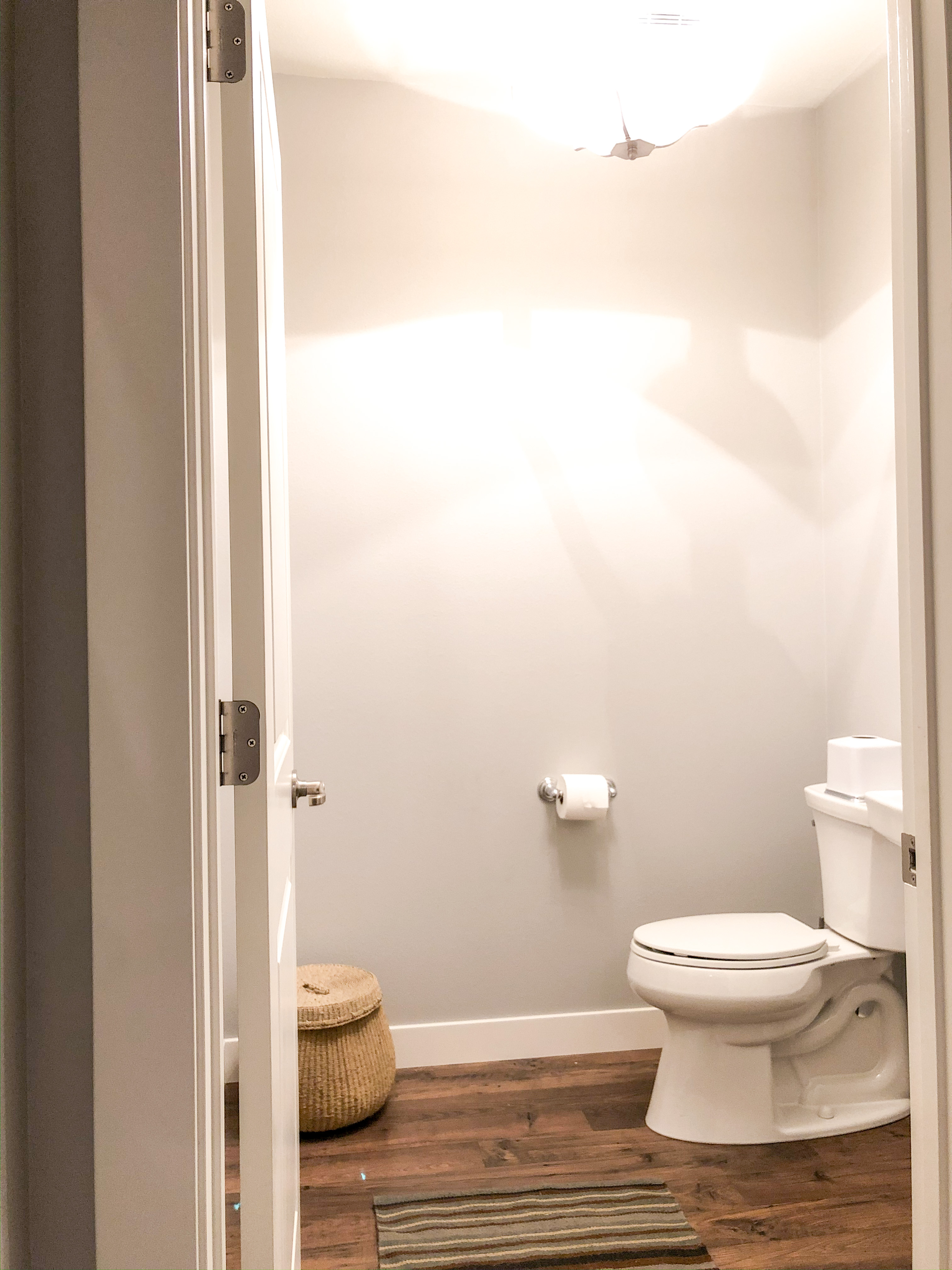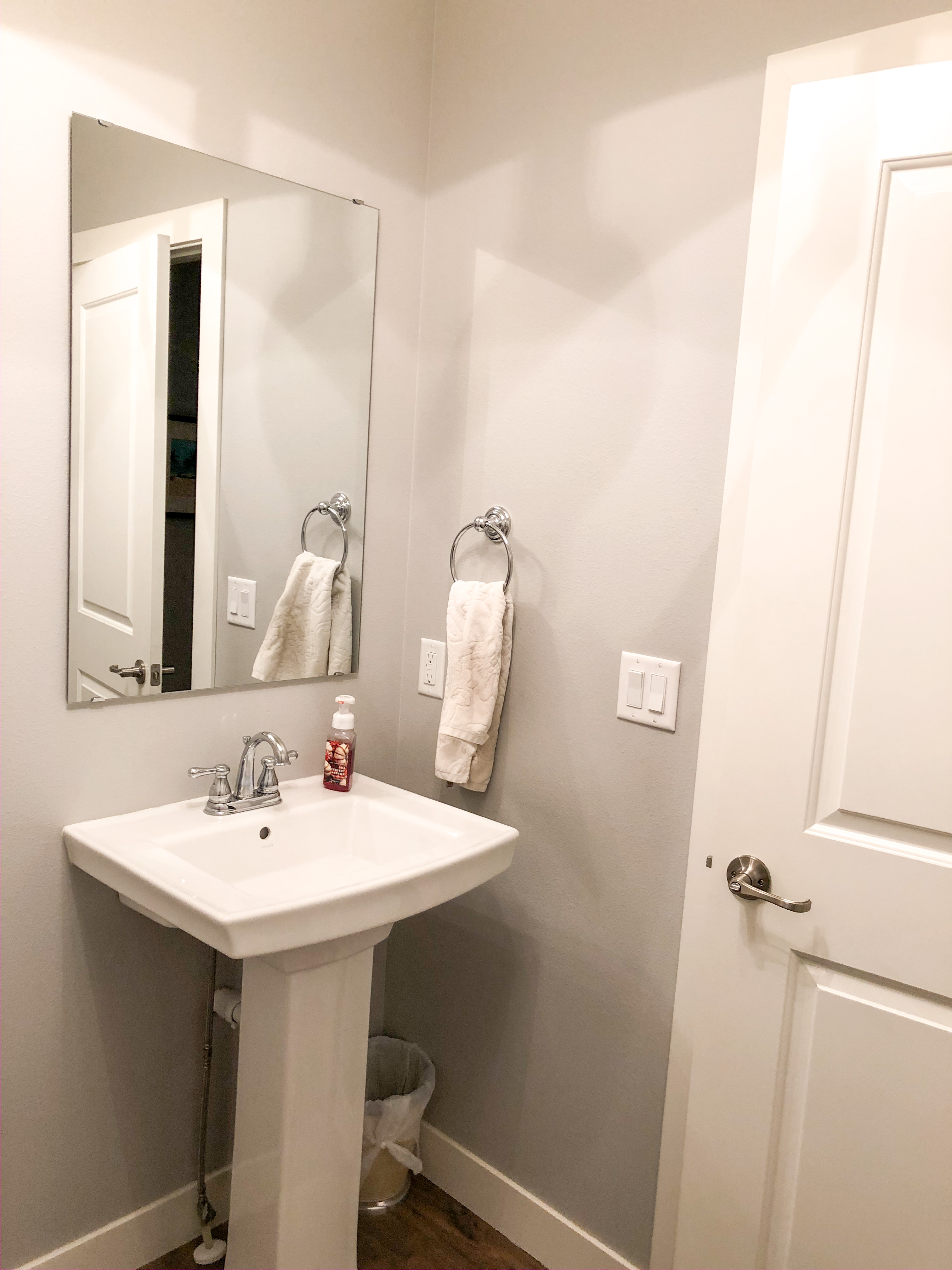 We built their home in 2015, so it was by no means outdated, but it was what we like to refer to as 'build-grade basic'. It does the job it's intended to do, but there isn't anything that really stands out.
This couple has a transitional style. Think Pottery Barn meets West Elm.
Before everything came apart, we needed a plan. I put together a design board for them to visualize what could be and to help them decide between keeping their current pedestal or purchasing a new vanity.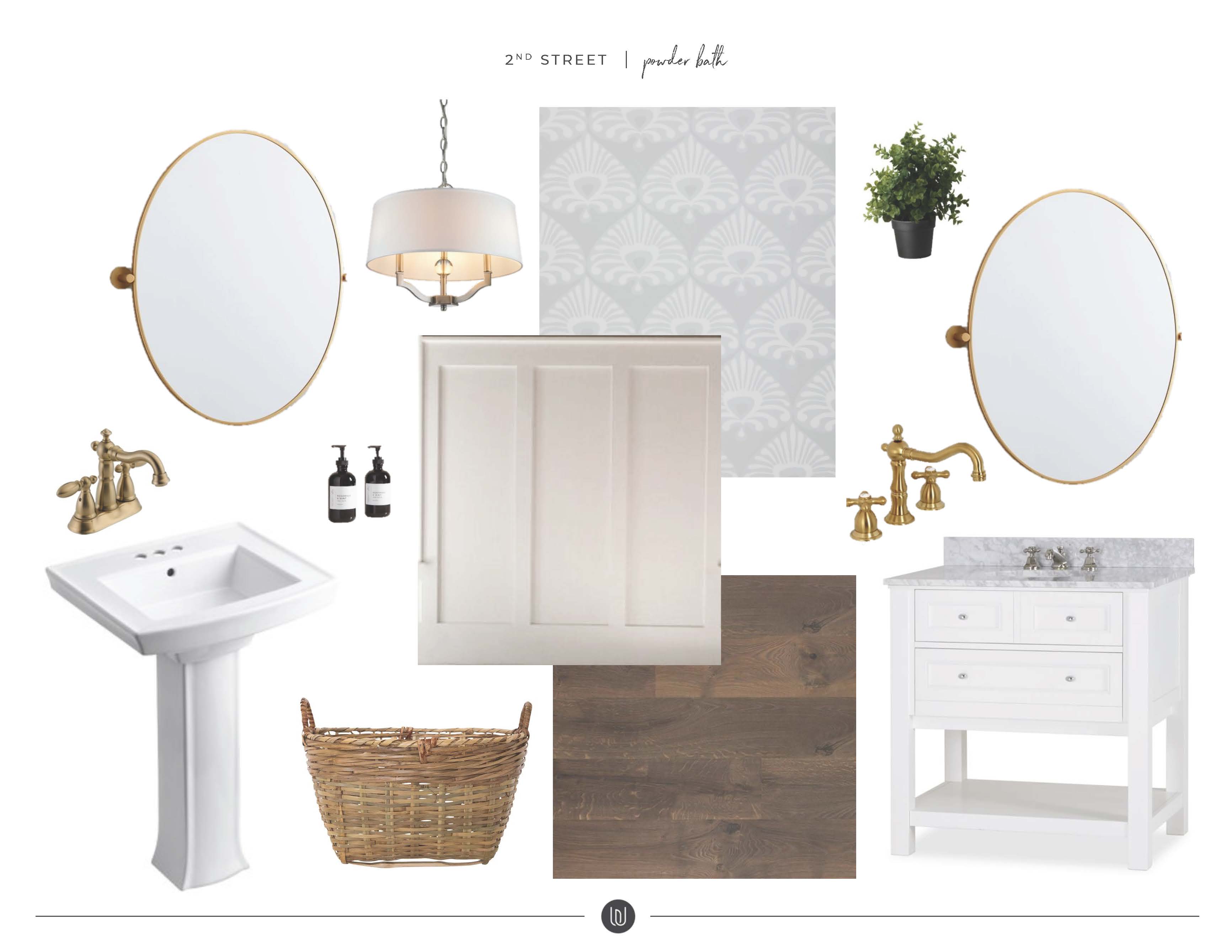 In the end, the vanity was a better fit for their style and I definitely think it was the right choice! The room had the space to fit it and dresses up the bath perfectly.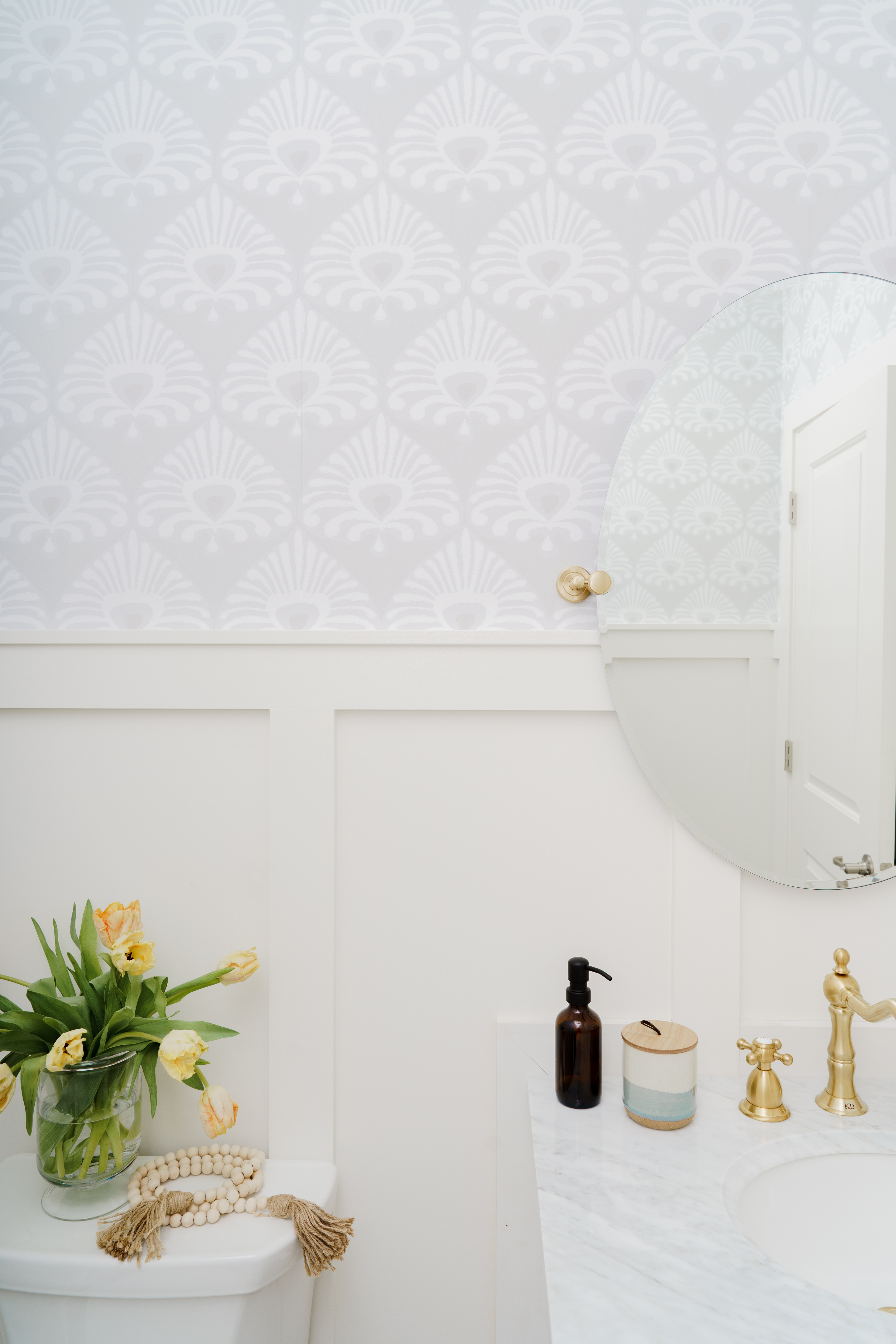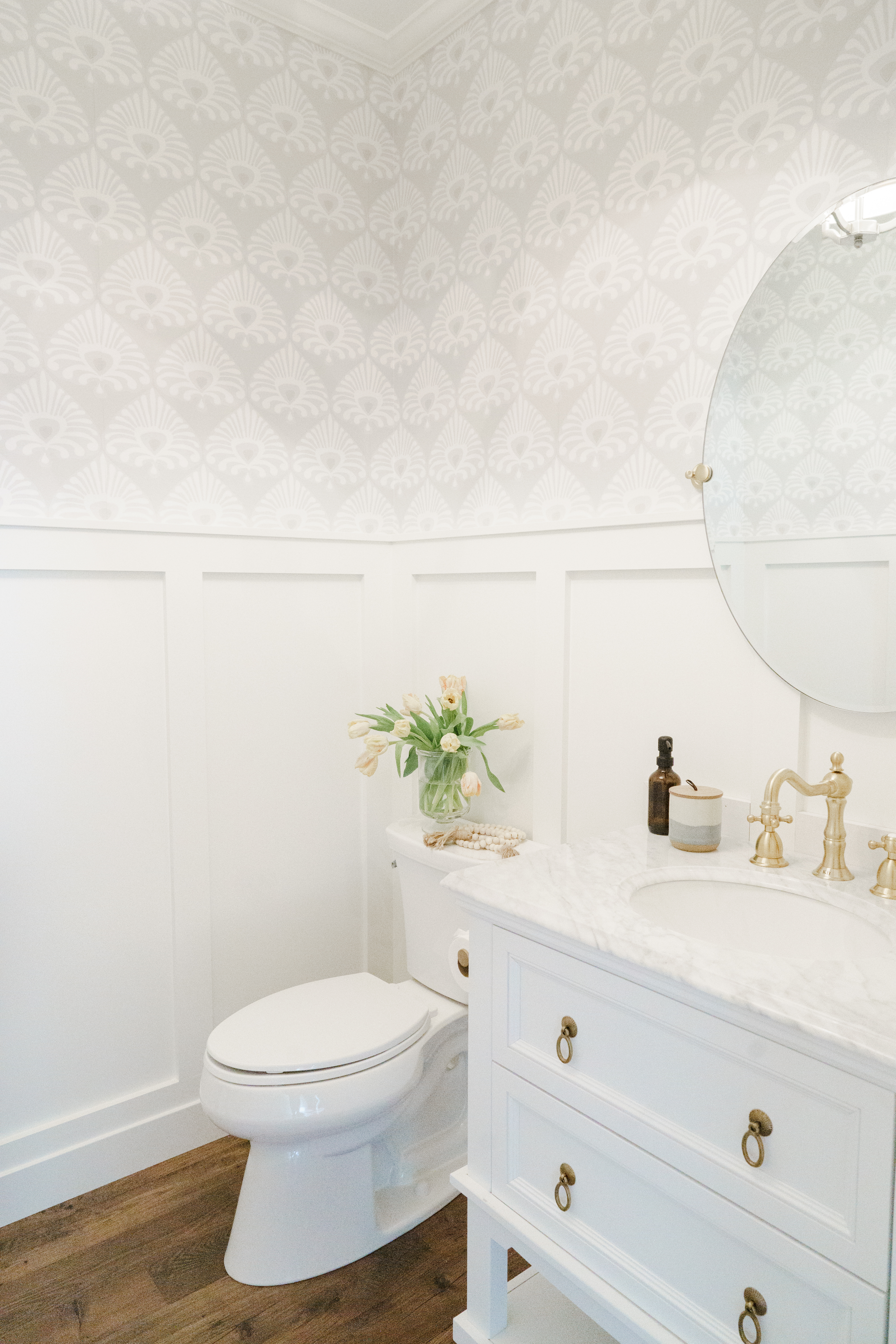 We added super cute wallpaper from Serena + Lily and had paneling installed to keep with the more classic feel and not overwhelm the space with the bold paper pattern. It turned out to be a great mix of traditional and whimsical.
The rest of the house is all satin nickel or chrome, so we opted to mix things up with brass. It really warmed up the cool tones in the wallpaper.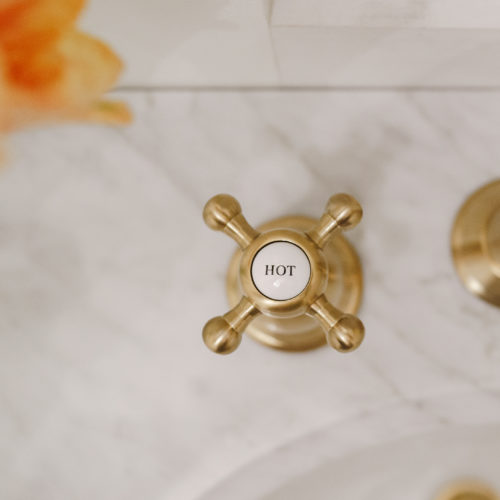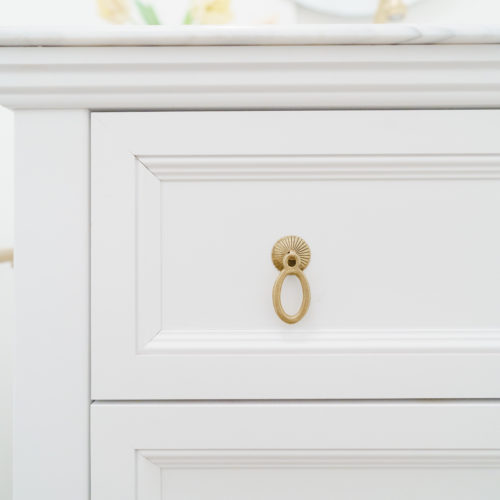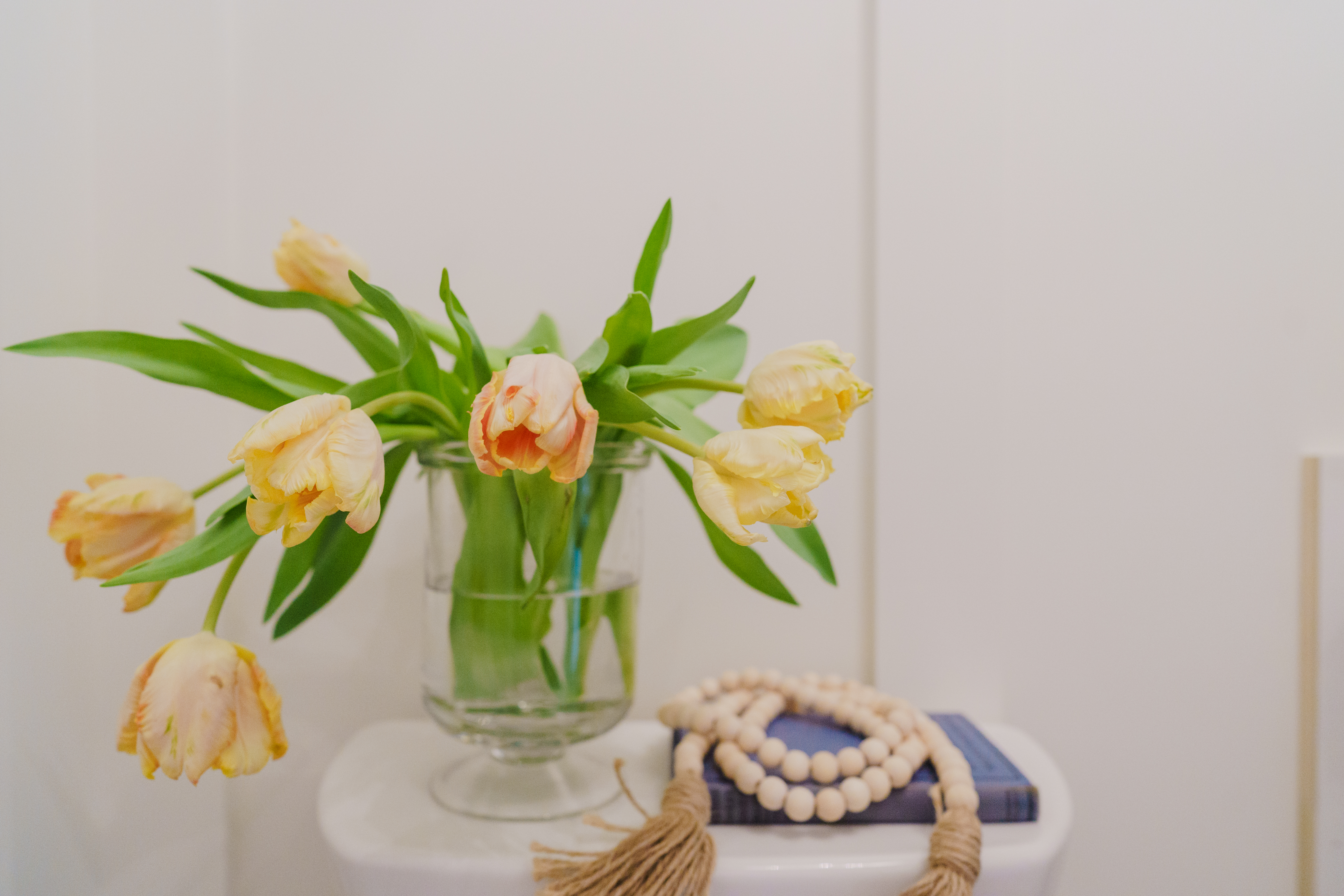 This project was tackled in a couple of weeks with contractors in and out. You could certainly DIY this if you have the time, tools and ambition! I think the end result turned out beautifully for this family and hopefully provides a little inspiration for your next project.
-Kirsten