Between 4 kids, a dog, a husband and a brain I can rarely shut off - I know a thing or two about sleepless nights. We had been pondering with the idea of getting a new mattress, but it wasn't at the top of our priority list. Until one blissful night we had the house to ourselves (kids went to Oma's house, thanks Mom!) which meant a full night of sleep for us (hallelujah!). After that full night of sleep and waking up not feeling totally refreshed, I realized it wasn't just the numerous visitors/interruptions we get - it was our mattress.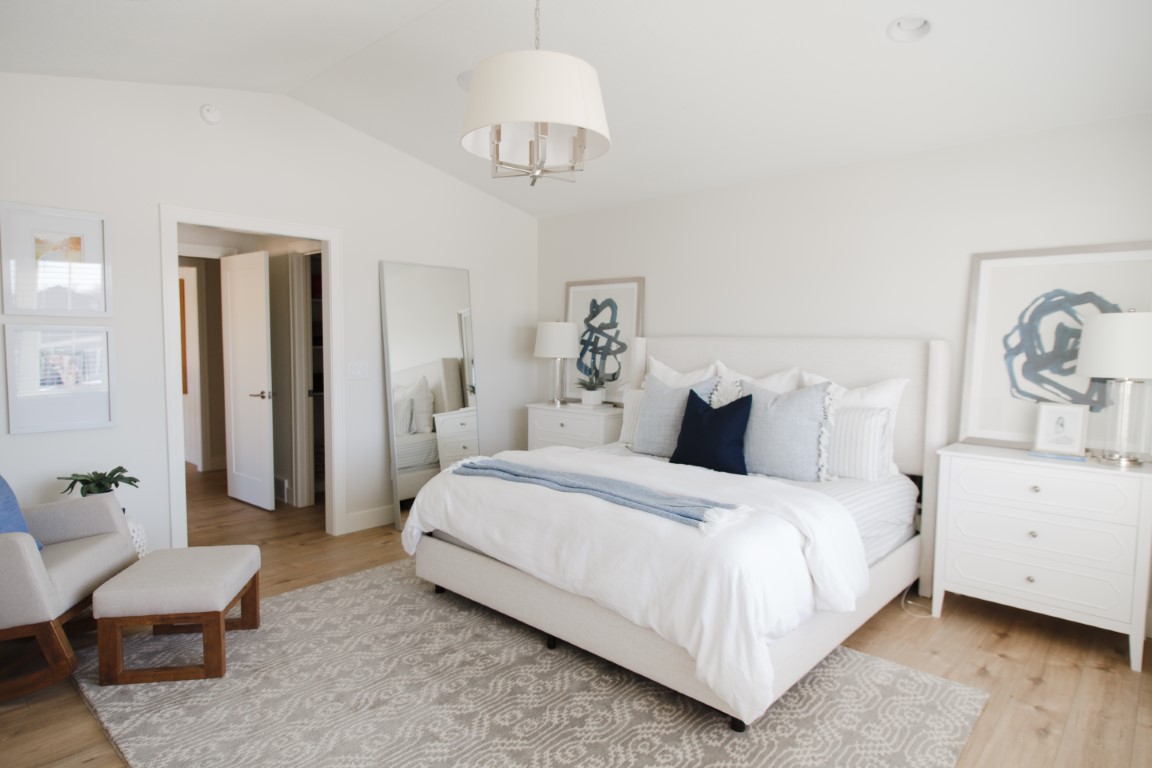 It's been over 2 months since I first started the hunt for a new mattress. Good news: we have made a decision and have been sleeping better for a few weeks! Bad news: it took over 2 months. You guys gave us some great options to look into and it really helped expedite the search. The biggest lag on our end was trying to find time to get away from the kids to dig in and figure out what we really wanted. We ultimately looked at 3 different routes: mail order, big box, and custom. Here's my quick and dirty thoughts on what I found.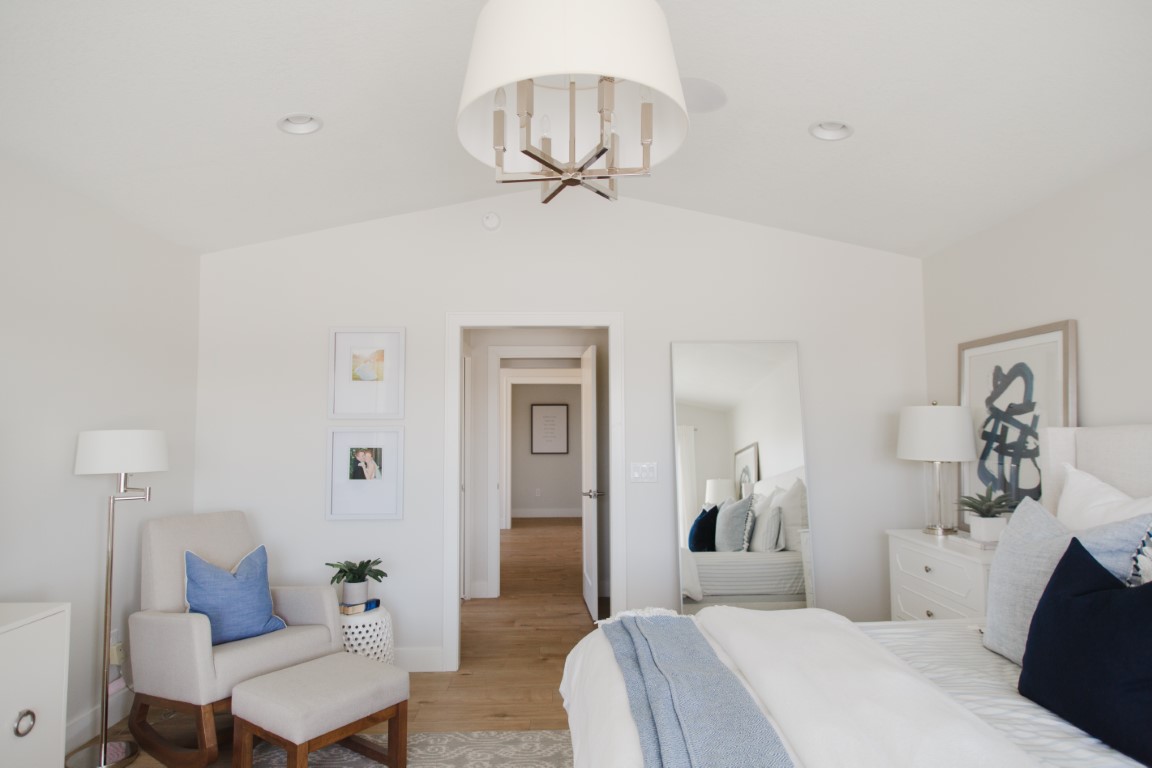 Mail Order: We looked at Casper, Leesa, Tuft + Needle, and Nectar. These all had really similar options. A base-level all foam, a combination of different types of foam, and a hybrid option with coils and foam. I really liked that it took the guess work out of mattress shopping. For us, we knew we preferred a coil, so it was a matter of price and then bam! Delivered to your door. It all sounded really convenient but neither of us wanted to deal with the hassle if we didn't like it. NOTE: They all have really good 30+ day return policies
Big Box: When we did get a chance to go shopping, Slumberland was our first stop. We got our first mattress from Slumberland and really had no problems with it until lately. We went in, tried out all sorts of mattresses and ultimately picked the one we currently have but in the newest color scheme. Customer service was terrible and we weren't sure what exactly we were paying for. Which brings me to our next stops…
Custom: Fargo has two different custom shops which is actually a lot for a town this size! Beds by Design and Comfort King were mentioned by many of you. Some raves and some rants. We learned so much about mattresses at both of these places. They took the time to walk us through the difference between foam types, coil types, warranties, re-designing, and so much more. We really felt like we gained knowledge of what we were shopping for and ultimately what we were paying for. The biggest myth that was debunked was the pricing. I thought that for sure a custom bed was going to be more expensive than both big box and online and I was wrong. They definitely have high-end price points that they reach, but they also have a lot of really affordable options.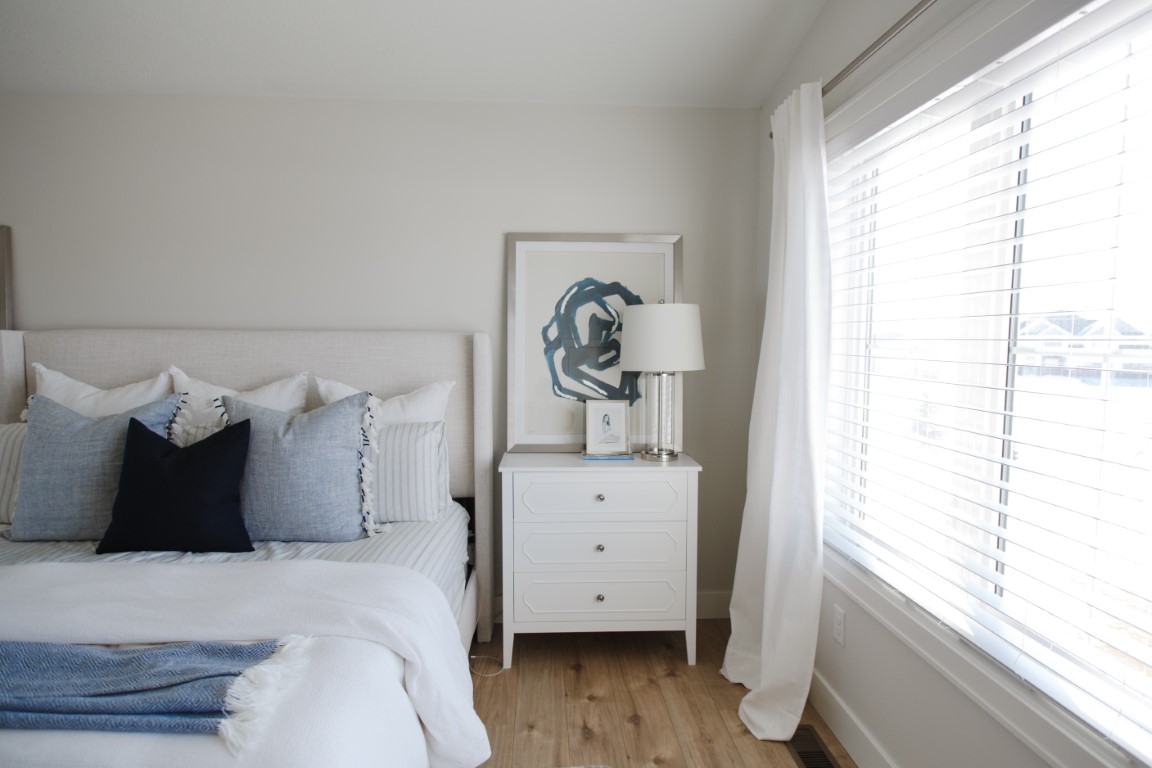 Decision time. Drumroll… we went with Comfort King.
Ultimately, it was the materials that won us over. We were hesitant about the all foam from the get-go and talking with Comfort King confirmed our concerns about sagging over time. (They also confirmed my hatred for all things memory foam – which they don't use ;))
Geeky reasons we chose the bed we did:
The coil count and quality. They had the most coils of all the beds we looked at. They were also a stronger steel and more strategically placed which hopefully means it will hold up better over the long-haul. And they're German coils - AKA fancy 😉 (I've been reading WAY too much Fancy Nancy lately)
Somni Gel. This is a blue, gel/rubber-like material that gave it a little more support and also allowed a little more air flow for cooler sleeping. *Note: this was the only place we found this material used.
No memory foam. They had a product that was a latex foam. This was a variation of memory foam without the sinking feeling. We actually didn't use it, but it is on our 'wish list' should we decide to soften the mattress up in the future.
We really liked two different beds. I felt like I was goldilocks: one was too soft, one was too hard. The perfect solution was removing a layer of top foam and voila! Perfection.
Our mattress was hand-made and delivered within a week. I was honestly pretty surprised when they told me the turn-around time. We got the pillows to go with it which are amazing and prop me up like a queen. All-in-all, we have been really happy with the purchase, but it has only been a few weeks.
We purchased the cheapest possible mattress from Costco (2 blocks away) for our kids and guest room (sorry anyone who comes to visit!) – and they have held up just fine. We didn't think twice about the purchase, it just had to be done. But this time around, we really wanted to make the right choice for us. We don't exactly get a lot of sleep, so we need quality sleep when we do. If we were going to spend a chunk of change, it needed to be worth it. And so far it has been. We also felt better about supporting our community and buying local.
I hope that our experience can shed a little light on the quasi-daunting process. In the end, there isn't really a right or wrong mattress - its just the one that you wake up best on!
-Kirsten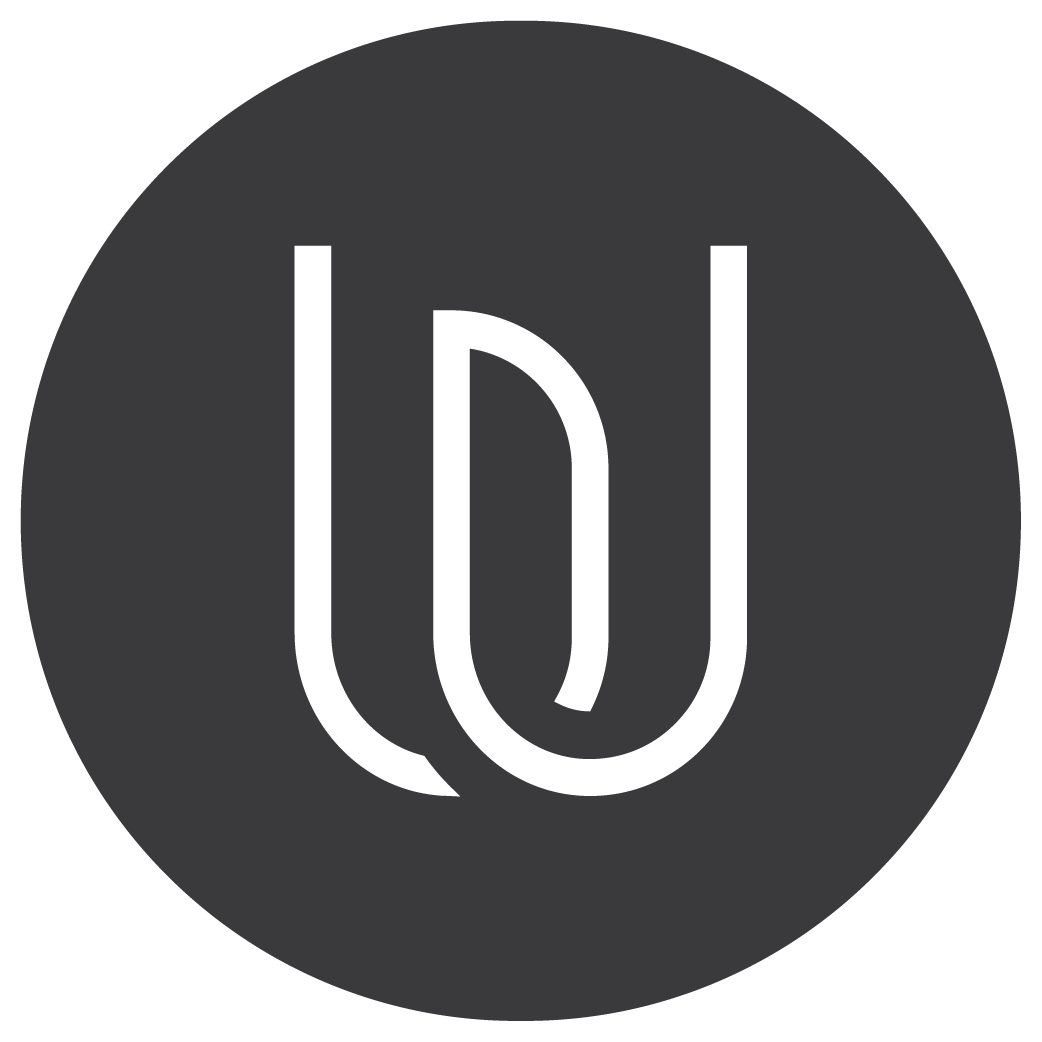 2630 2nd street east
West Fargo, ND 58078
Lic # ND 56609, MN BC753779
© 2023 Studio West Homes, LLC