*Alexa, play "Here Comes the Sun" by The Beatles.* Time to crawl of out hibernation and bust out the shorts! Summer is upon us and boy does it feel good! Que the late nights, lake trips & bonfires. Here in the Midwest we don't waste anytime when the seasons change! To kick off the summer, it only feels right to celebrate. In true midwestern fashion, we're sharing our take on how to throw a welcoming, delicious, summer-inspired outdoor dinner party. (try saying that ten times fast) Like I said, we don't waste any time so...
Let's set the mood: Music is a must. I love any sort of music with a laid back vibe that sets the tone for your event (Ben Rector, The Beatles, and Frank Sinatra, are some of my go-to's). For this summer party we set up string lights to light up the dining space for later in the evening (thanks Eric + Nick!). If string lights aren't your thing, try candles, or smaller lanterns - just adds a little zhuzh.
Let's set the table: When I host a more formal get together, I like to have a common theme. And by formal, I mean something other than inviting the ladies over for wine in our sweats after mowing the lawn. For this night, I wanted something that welcomed summer but didn't slap you in the face with it. That meant adding greenery, using light/tonal accent colors & adding summery (is that even a word?) elements. Eucalyptus garland, white dining plates, wooden candle holders really brought our table scape to life. We also added a few neutral throw pillows and wrapped our napkins with twine and a touch of greenery for a little extra detail. (it's all about the little things) The table is set, the drinks have been poured now...
Lets eat: We went with a traditional grill-out style meal. Chicken, potatoes, green beans & salad... Yum! We added some colored veggies to brighten things up and give it that summer flare. Each dish was served family-style in a white platter or bowl to keep things on theme. Score!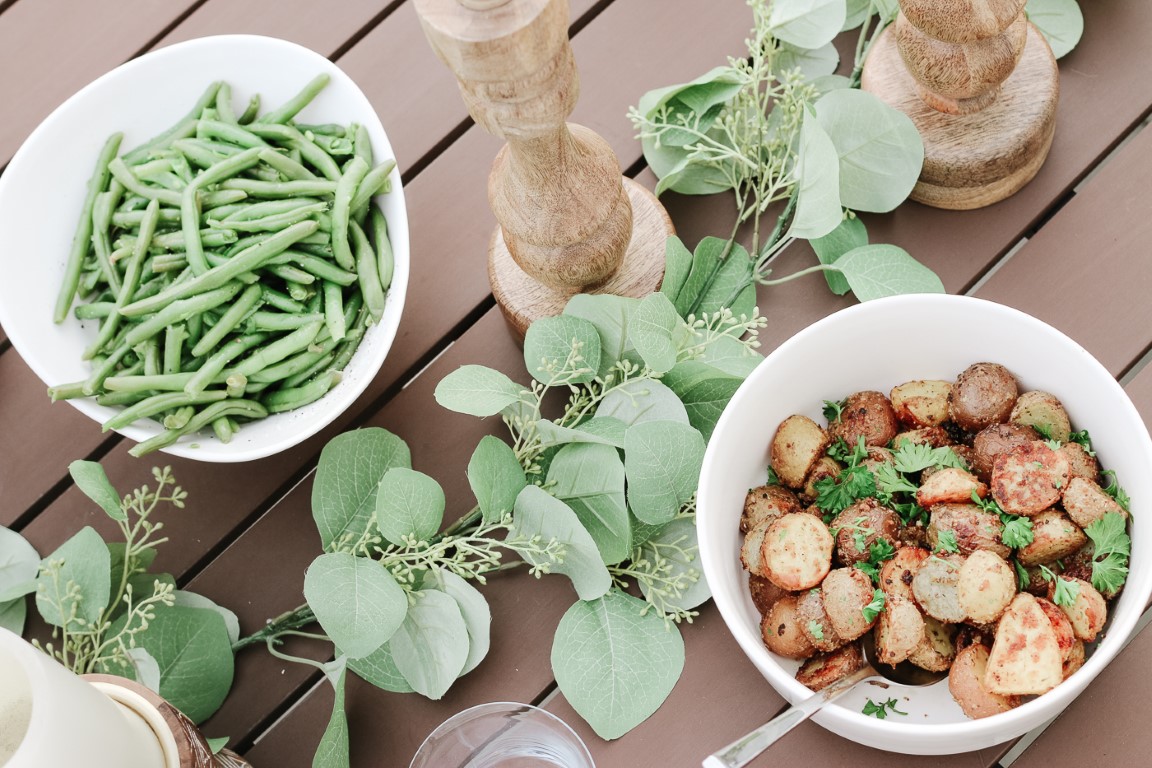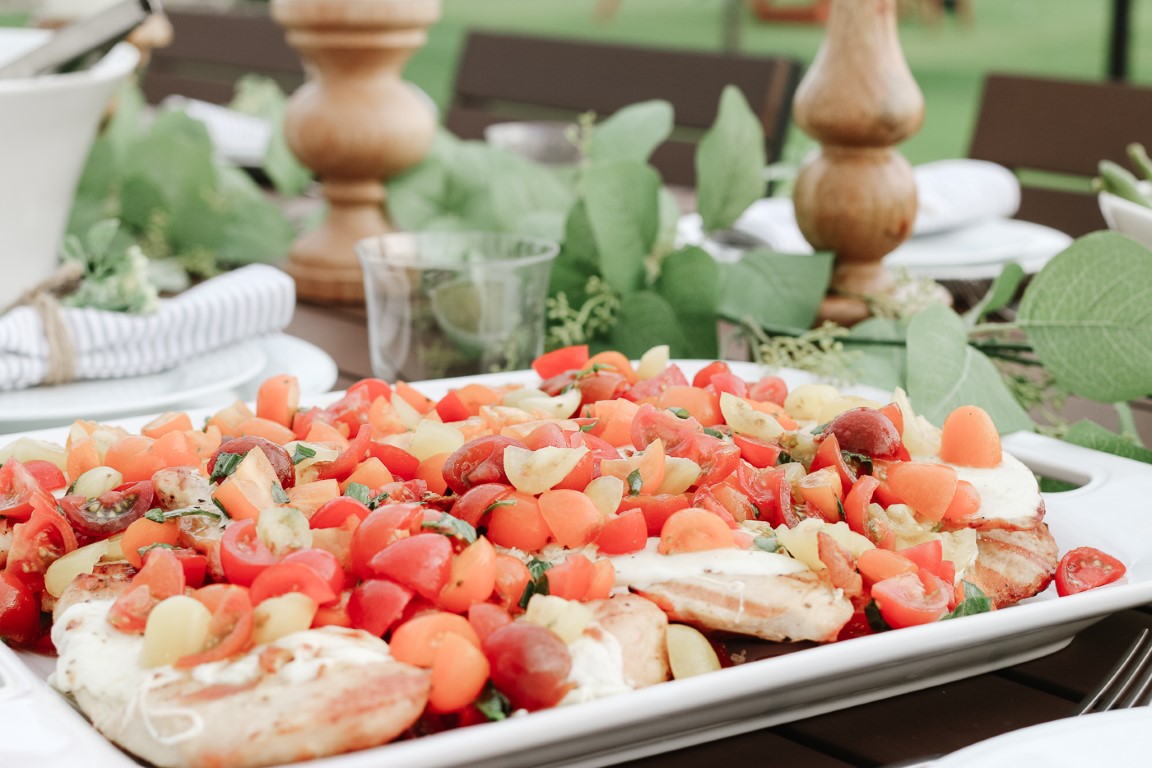 We ended the night under our beautiful outdoor string lights and continued to sip our drinks as the sun set... and we got eaten by mosquito's. (ha sorry no magic tricks to avoid that one) Cheers to summer!
- Kirsten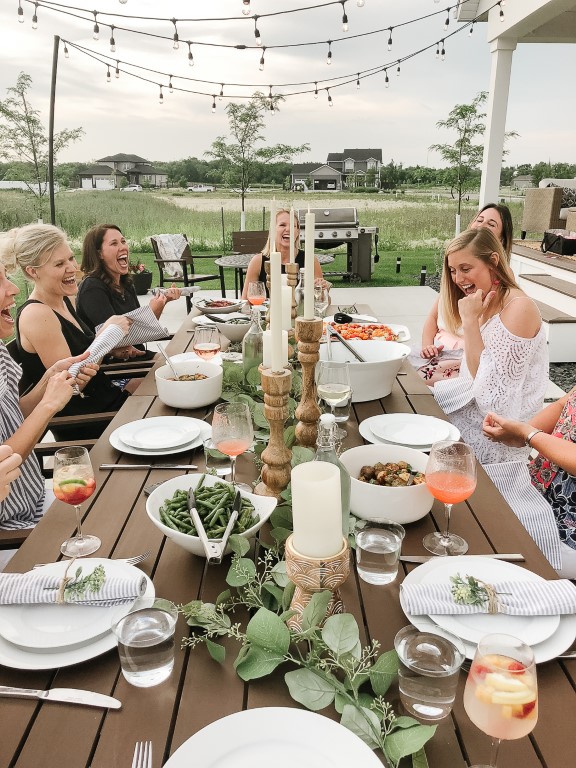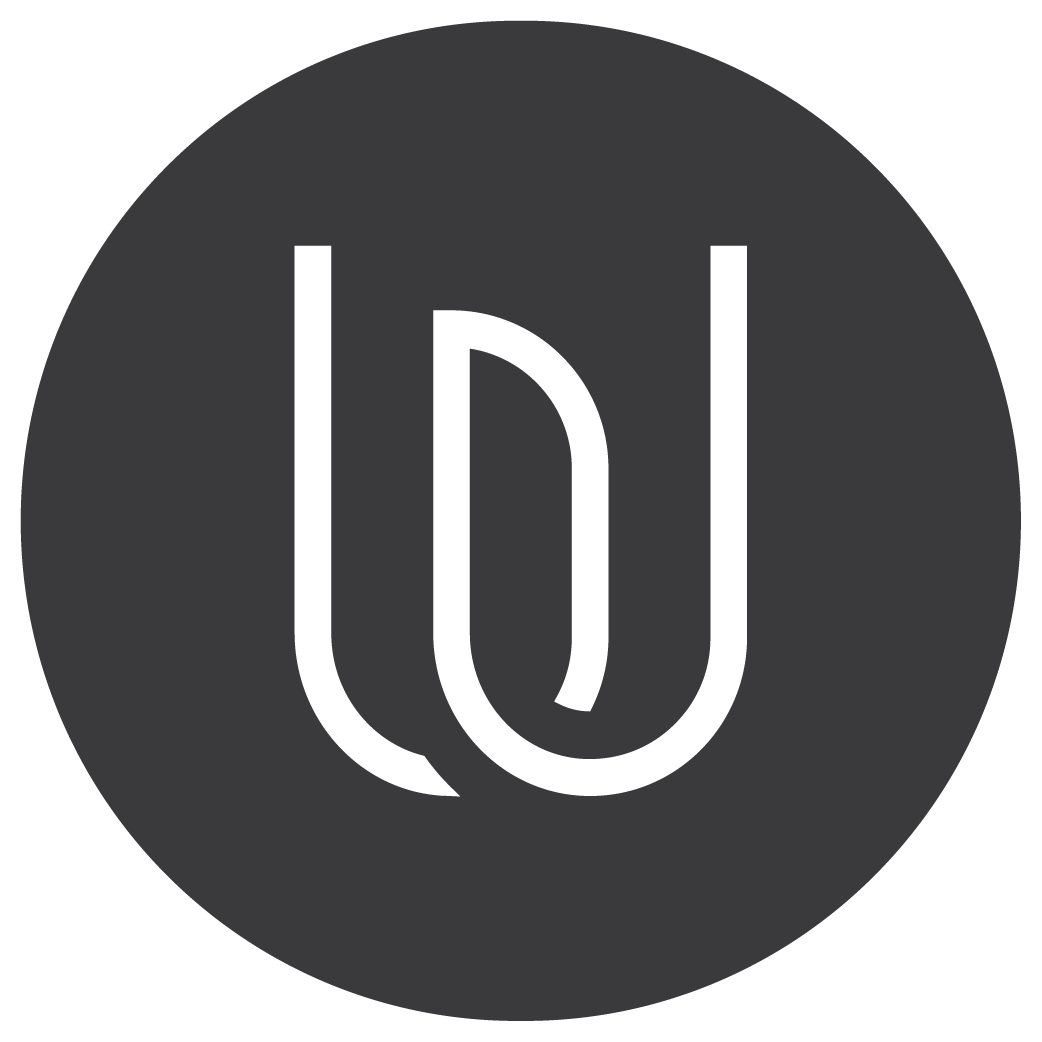 2630 2nd street east
West Fargo, ND 58078
Lic # ND 56609, MN BC753779
© 2023 Studio West Homes, LLC